Why Work With Us?

Purpose-driven
Agriculture is the most noble employment of man, said George Washington. The work you will do will bring smiles on the faces of Agriculturists pursuing that profession.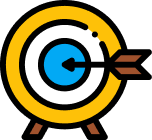 Part of a large global conglomerate
You will be working with a large diversified conglomerate that stands for advancing life across the globe. Our parent, global leaders in Drip Irrigation, invented, patented and promoted drip irrigation technology that transformed water management in agriculture.

Transparency and Meritocracy
Our work culture promotes complete transparency and all our people decisions are objectively merit based. We focus on role clarity, providing suitable enablers and measuring performance on pre-decided numeric criteria.